As a Ryde driver-partner, there are 2 ways that you can cash out your wallet balance into your bank account: Instant Cash Out and Standard Cash Out. Here are the differences: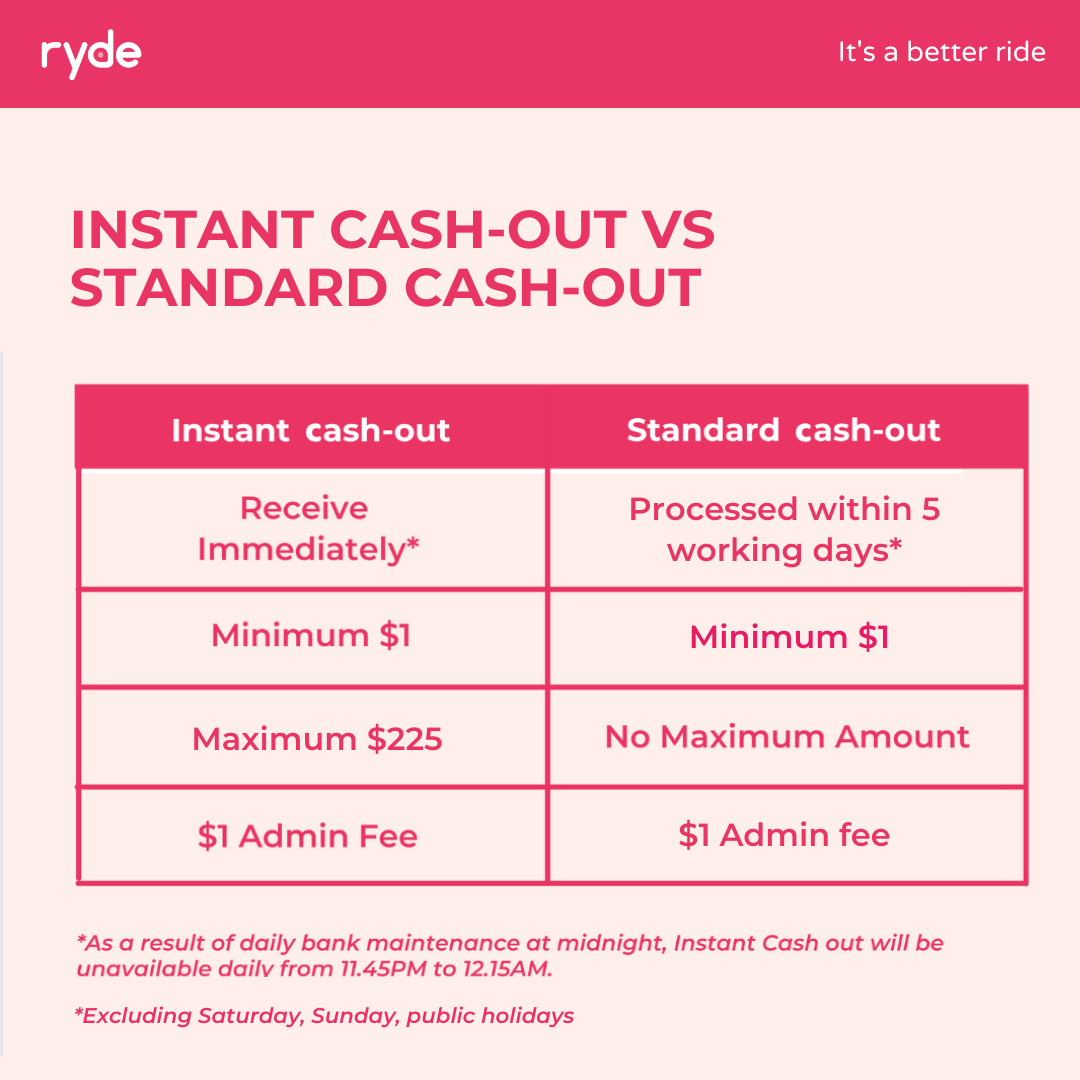 Instant Cash Out:
Received immediately*
Minimum $1
Maximum $225**
$1 Admin Fee
Standard Cash Out:
Processed within 5 working days (Excluding Saturday, Sunday and Public Holiday)
Minimum $1
No Maximum Amount
$1 Admin Fee
*As a result of daily bank maintenance at midnight, Instant Cash Out will be unavailable daily from 11.45PM to 12.15AM.
**Partial cash out is not supported. This means that if your wallet balance is above $225, only the Standard Cash Out option is available.