To make a RydeX booking, simply follow the below 6 steps.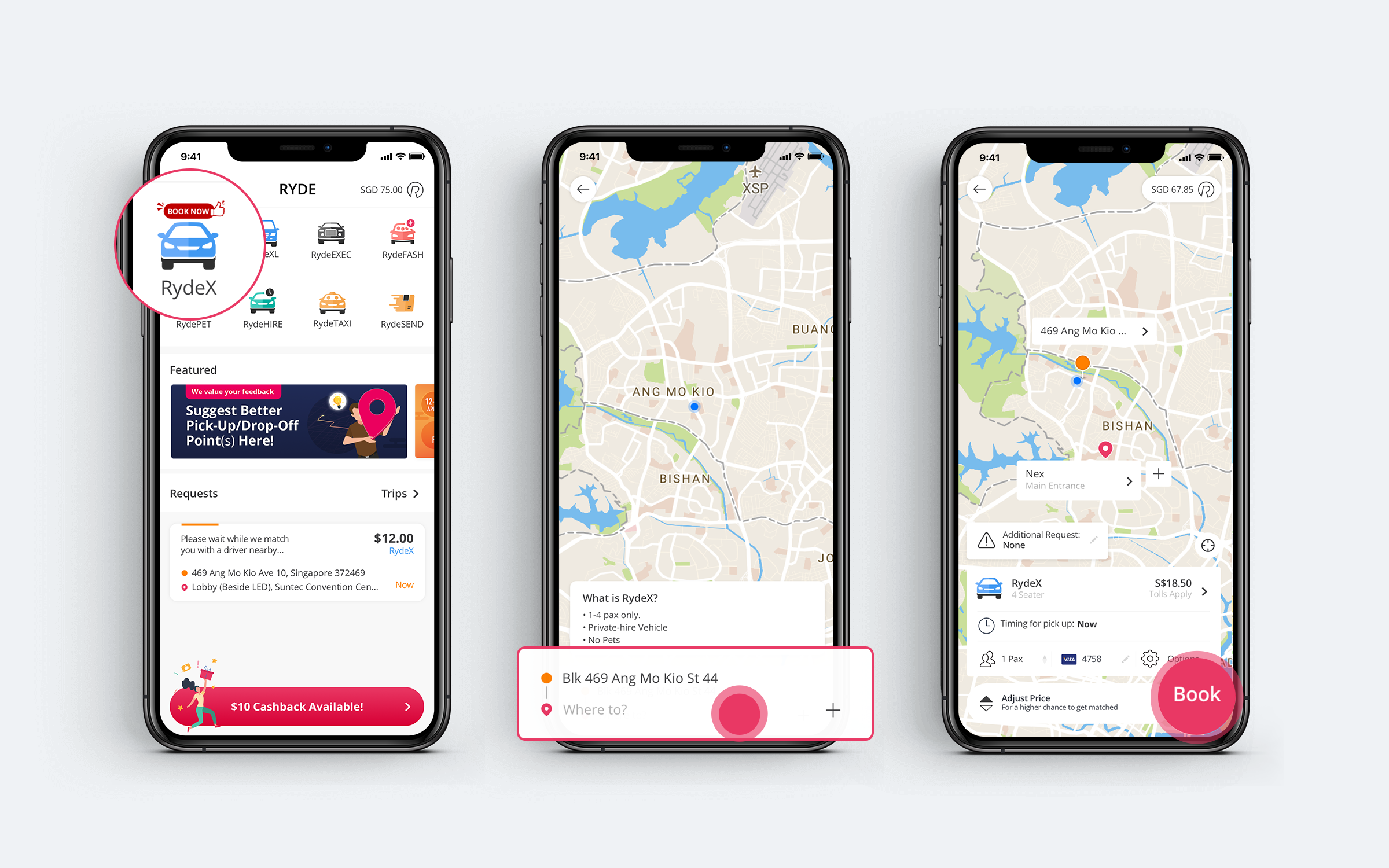 Tap on RydeX icon

Enter Pick-up / Drop-off location along with pickup date or time.

You can book advance trips up to 7 days in advance.

Choose to pay with cash or go cashless with RydePay.

Tap Book

Wait for a driver to accept.

You can track a driver on the way, and yourself during the trip.